TranSECS with MIStudio
The TransSECS Editor is used to quickly build SECS/GEM tool interfaces or fab host applications. This version of TransSECS includes everything in MIStudio Plus to create a graphical user interface for your SECS/GEM application. MIStudio is a complete graphical builder that lets you build you SECS Interface or a complete host or tool interface in a drag-and-drop environment. No programming is required. The SECS/GEM project deploys to the MIX server and the user interface is viewed as a full screen HMI a standard application, native Android or in a web browser - even on a mobile device. You can deploy to Windows, Linux, embedded systems or even Android.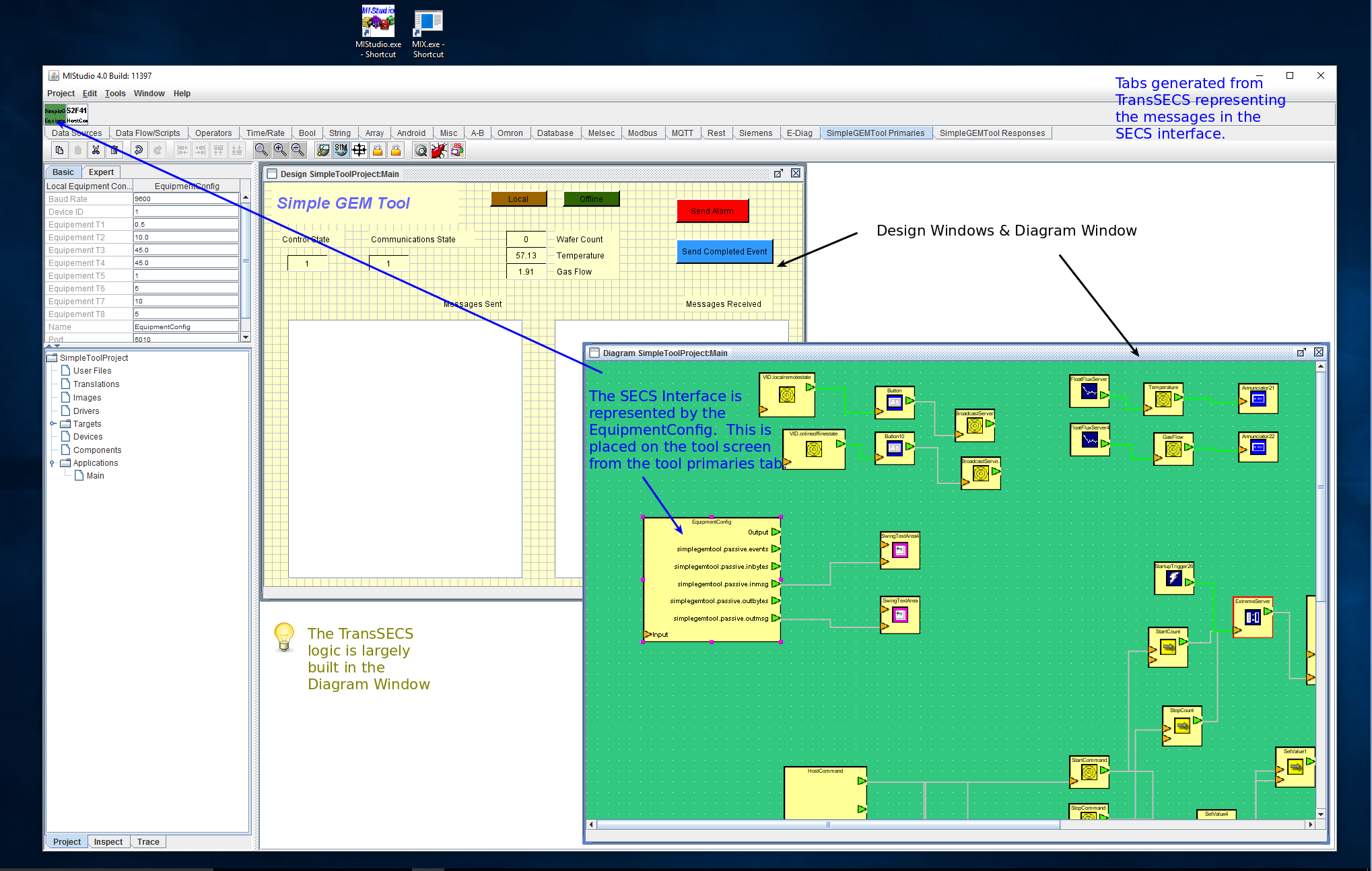 Build host, tool and simulators interfaces.