MIX Deployment Server
Even when you're not looking at your HMI, you still often need an application that going to monitor alarms, collect data and perform all the other tasks that need to be performed 24/7. That's when you need an Application Server like ErgoTech's MIX to run the logic of your application.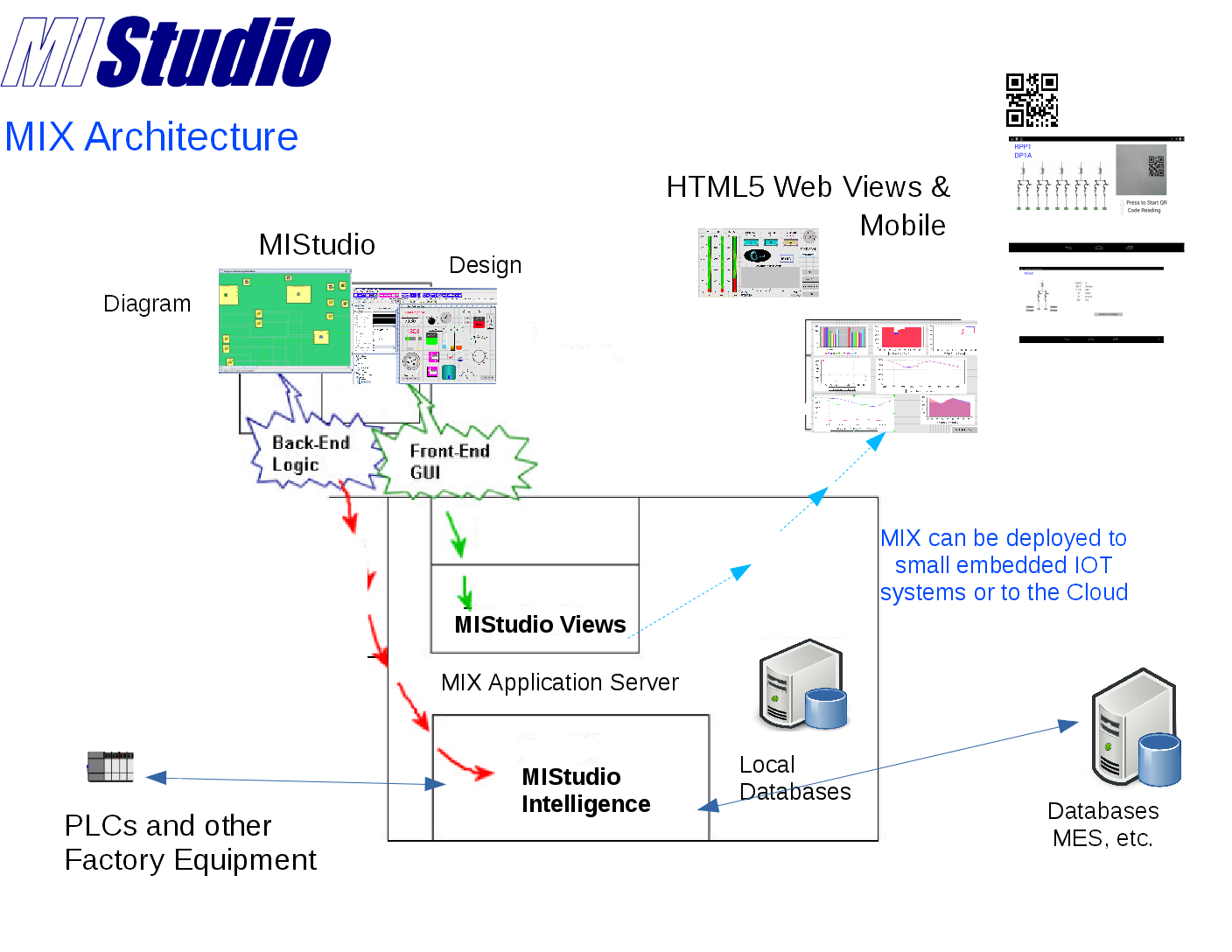 MIX runs on a "server" which could be a standard PC, small embedded system or a high powered enterprise server. It runs all the time and runs the logic you designed in the MIStudio "Diagram" window. So if you need send out SMSs or e-mail alerts, watch for data changes or whatever you've built, it will happen while you're not looking at your browser or mobile screen. When you need to see what's going on, the screens you created in the "Design" window will let you view the current status of your application and facility.
ErgoTech's MIStudio MIX is available now for Windows, Linux and many platforms supporting Java or Android. MIX serves HTML5 web views for display in any web-browser on Apple, Android, Windows or other desktop platforms. ErgoTech can also provide you with a deployment solution .